Welcome to SURE
SUnderland REpository (SURE) is a collection of the research output produced at the University of Sunderland. It contains book chapters, journal articles, reports, artworks, PhD and MPhil theses, conference papers and many other items. In the event of a potential breach of copyright, please contact sure@sunderland.ac.uk. On receipt of a complaint, the full text will be removed from public view within 24 hours so that a considered evaluation of possible copyright infringement can be made. If you have any questions, comments, or suggestions, please get in touch: sure@sunderland.ac.uk
The University of Sunderland fully endorses the principle of open access to research publications and requires all authors to deposit bibliographic information for all research outputs in to the University research repository SURE to provide an accurate institutional record of research activity. From April 2016, for a research output to be included in the REF, the University requires we comply with current HEFCE guidance. Final peer-reviewed manuscripts, where this is permitted by the publisher, should be deposited in SURE within 3 months of publication. Research outputs can be also deposited in SURE at the point of acceptance and researchers are encouraged to deposit as early as possible.
Quick Search
Search titles, abstracts, full texts and dates
Author Search
Search with "Family name, Initials"
Advanced search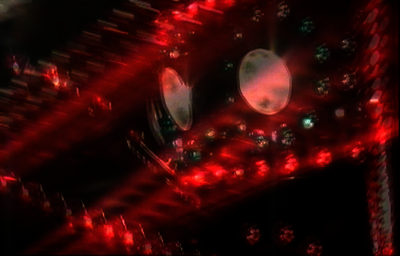 Howle, Tim
and
Cope, Nicholas
(2008)
In Girum (version/round 1.3, 2008) – Dir. Nick Cope: Video/DVD in collaboration with Composer Tim Howle, 6'05". Awards: Abstracta International Abstract Cinema Exhibition, Rome, August 2009 – Honourable Mention of the Jury.
[Video] (Unpublished)
Latest Additions
SURE supports OAI 2.0 with a base URL of http://sure.sunderland.ac.uk/cgi/oai2