Welcome to SURE
Planned Maintenance
Scheduled maintenance will be taking place on 24/1/22. You will not be able to login to SURE between 9am and 3pm. The repository may be intermittent during this time. We apologise for the any disruption.
SUnderland REpository (SURE) is a collection of the research output produced at the University of Sunderland. It contains book chapters, journal articles, reports, artworks, PhD and MPhil theses, conference papers and many other items.

Quick Search
Search titles, abstracts, full texts and dates
Author Search
Search with "Family name, Initials"
Advanced search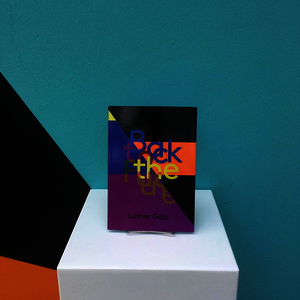 Goetz, Lothar
(2020)
Back to the Future - Lothar Götz.
Overbeck Gesellschaft, Lübeck, Germany. ISBN 9783982192000
Latest Additions
SURE supports OAI 2.0 with a base URL of http://sure.sunderland.ac.uk/cgi/oai2