Welcome to SURE
SUnderland REpository (SURE) is a collection of the research output produced at the University of Sunderland. It contains book chapters, journal articles, reports, artworks, PhD and MPhil theses, conference papers and many other items.

Quick Search
Search titles, abstracts, full texts and dates
Author Search
Search with "Family name, Initials"
Advanced search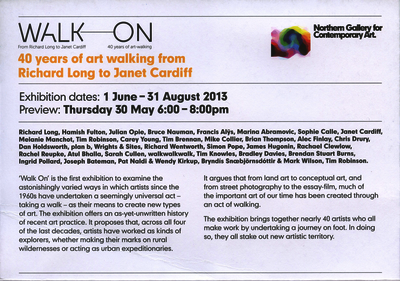 Collier, Mike
,
Morrison-Bell, Cynthia
and
Robinson, Alistair
(2013)
WALK ON - From Richard Long to Janet Cardiff - 40 years of Art Walking.
[Show/Exhibition]
Latest Additions
SURE supports OAI 2.0 with a base URL of http://sure.sunderland.ac.uk/cgi/oai2